About Us
Dedicated to Delivering Excellence
Enchanted Celebrations was formed in 2006 by Alex Karas. We pride ourselves on being a relationship, team-oriented based family. Headquartered in West Creek, New Jersey we specialize in the New Jersey, Pennsylvania, and New York metropolitan areas. With our meticulous attention to detail, it is no surprise that Enchanted Celebrations is rated a 4.9 or greater out of a 5.0 scale on all popular rating websites.
Acclaimed for excellence and unparalleled levels of customer service we successfully complete over 375 weddings comprising of over 1,000 individual services annually. Along with successfully completing so many weddings annually, we can boast that we photograph and edit over 500,000 wedding images every year. Our core services include disc jockey, photography, videography, ministry, lighting, and photo booth services. Team members at Enchanted Celebrations have established a reputation for redefining the paradigm of personalized and warm service within the wedding industry.
Our company is guided by the ethics, morals, and convictions of our energetic, top notch leadership team.
View Our Official Company Backgrounder
Team Approach
Leadership Team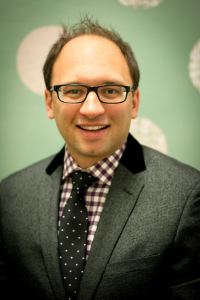 Alex Karas
Executive Director
888.268.7420 ext. 700
Alex created Enchanted Celebrations as a flagship company in 2006. He is a registered wedding expert for News 12 New Jersey. He has authored many wedding planning articles and a wedding ceremony etiquette book.
Alex has helped busy brides by creating a suite of web-based planning tools such as an online ceremony script builder and a post-photography website to streamline the planning process. He makes sure every Enchanted Celebrations employee delivers nothing but the utmost level of satisfaction to all clients.
Alex graduated from Stockton College in with a Bachelor of Science and is pursuing a Master's in Management from Thomas Edison State College. He is also certified in Adobe Photoshop. He currently resides in Manahawkin with his wife Nicole, baby girl Kenna, and their two miniature dachshunds, Lulu and Stretch.
View Alex's Extended Executive Biography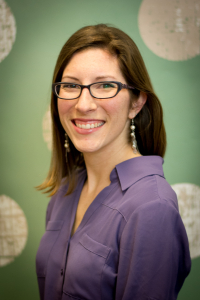 Erin Robbins
Director of Operations
director@enchantedcelebrations.com
888.268.7420 ext. 707
Erin oversees all day-to-day operations at Enchanted Celebrations and is responsible for the planning, production, and operations departments. She takes an active role in making sure that our staff, at every level, delivers a superior level of customer service that our clients have come to expect.
As the administrative leader of the leadership team, Erin takes charge in creating, researching, and directing new policy and process changes that directly benefit our clients. She understands that the satisfaction of our clients is the bedrock of our continued success and consistently goes the extra mile to accommodate all requests whenever possible.
Erin has over a decade of experience in customer service and operations for enterprise-sized companies and graduated from the Art Institute of Philadelphia with a Bachelor of Arts in Graphic Design.
She currently resides in Long Beach Island with her husband, daughter, and their two dogs.
View Erin's Extended Executive Biography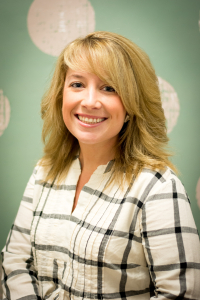 Jen Hammel
Director of Sales
sales@enchantedcelebrations.com
888.268.7420 ext. 701
Jen is our client's first gateway to learning about what Enchanted Celebrations has to offer. Nothing is more important to her then keeping brides planned and energized for their wedding.
Originally coming from the pharmaceutical industry, she excels at listening to prospective clients and providing real-time solutions that matter most to them. She is often reaching out to the Operations and Production Departments asking for newest samples from our portfolio to show off. If she is working with a client and they need to see something special from us, she will get it!
Jen relentlessly researches new wedding ideas by speaking to brides and reading everything that she can to help expand the Enchanted Celebrations offerings portfolio. She's more than determined to make sure that our clients have every option available to them.
Jen graduated from The Richard Stockton College with a Bachelor of Science in International Business. She resides in Bayville, New Jersey with her husband and two dogs.
View Jen's Extended Executive Biography
Associates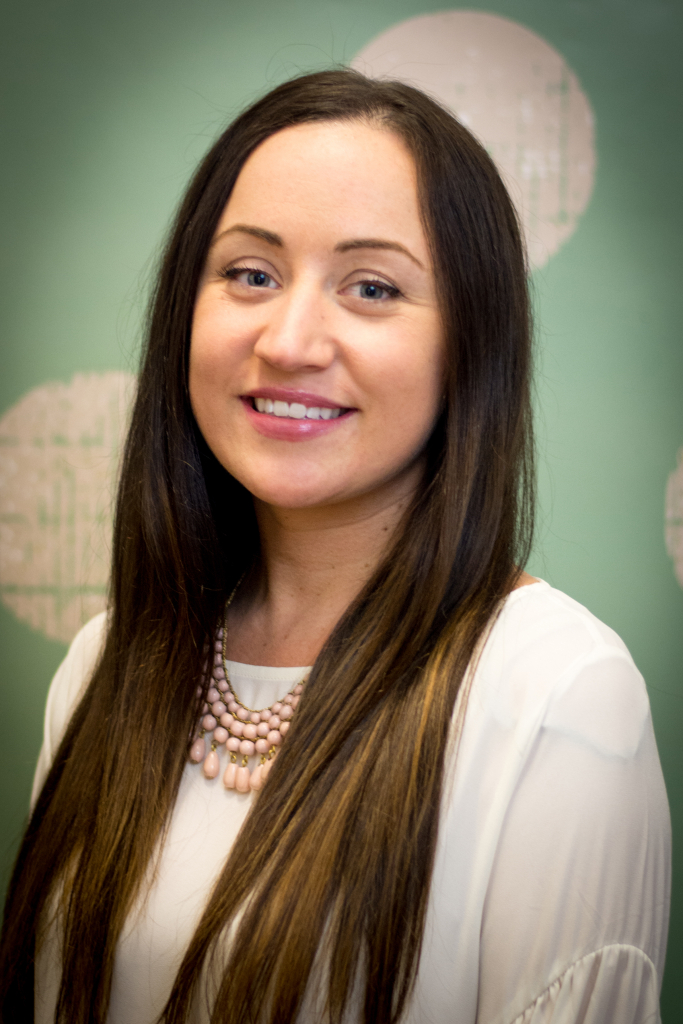 Victoria Rudden
Wedding Consultant
weddings@enchantedcelebrations.com
888.268.7420 ext. 706

Victoria creates connections with our couples to create an exciting, worry-free experience while planning their wedding. Presently, Victoria's main focus is working with our clients to schedule and attend in-home consultations. With her fresh approach, Victoria helps brides create their special day step by step.
With an open heart, Victoria enlightens our clients with knowledge on what Enchanted Celebrations is all about. With a background in fashion, hyper-organizational skills, and strong attention to detail, Victoria holds pride and passion in helping brides achieve their wedding day goals while staying in the means of their budget. Every detail is handled with impeccable care and imagination making sure you receive nothing but the best.
Victoria graduated from one of NYC's most prestigious fashion schools, LIM College with a Bachelor of Arts in Marketing. She currently lives in Long Beach Island with her boyfriend and puppy Jake.
Jessica Ciano
Operations Manager
operations@enchantedcelebrations.com
888.268.7420 ext. 704
Jessica is a multi-talented asset to our team as she helps with multiple departments to ensure quality and efficiency for our couples on their special day. Jessica assists in perfecting every possible detail for our couples both before, during and after their wedding day. Jessica strives to keep our clients fully updated and alleviate any stress during their planning process.
On most days, Jessica specifically works to please our couples as customer satisfaction is the key to both her own personal success and the success of Enchanted Celebrations. From recruiting, selecting, and onboarding the very best for our weekend staff to personally assisting couples in finding what staff members will best bring their dream wedding to life, Jessica works hard so our clients don't have to. As we grow, finding new talent that will perform to our high standard is key to our client's continued satisfaction.
With Jessica in charge of all aspects of hiring, our recruiting and selection process is nothing short of rigorous. Jessica does this by conducting in-person interviews, scheduling shadow shooting dates (for photographers and videographers), setting up auditions (for DJs and MCs), as well as administering pre-employment testing such as a psychological battery and a background check. After all of that is prepared, she sends all of the information to the Production Coordinator and Director Operations for a final hiring decision. Jessica personally analyzes each potential staff member to ensure that each client is taken care of and happy with the final results. This is all to make sure that our team is always composed of the best of the best.
Business-savvy Jessica graduated from Stockton University with a Bachelor of Science in Business Management and is also a certified bookkeeper from the American Institute of Professional Bookkeepers. She resides in Smithville, NJ with her boyfriend and her cat, Boots.
Megan Marshall
Event Coordinator
planning@enchantedcelebrations.com
888.268.7420 ext. 705
As Event Coordinator, Megan is the main point of contact between our clients and Enchanted Celebrations. She has a hands on approach to setting up communications between our clients and staff to help everyone prepare for all upcoming weddings.
She is the channel for all customers for pre and post wedding questions where our clients can reach her via phone, fax, email, text, social media, and video chat. She stays available for all couples to call and make requests to assigned wedding staff making sure all couples are beyond satisfied.
She firmly believes that a wedding should be a big celebration and be completely stress free. Megan takes personal responsibility to make sure every couple is having fun and is excited to do their planning with us.
Megan grew up in California before moving to Canada with her family when she was in grade school. Megan took up general studies at a secondary school in Canada. She also holds an Event Planning Certification from Trendimi and is always keeping up with current trends while respecting time honored traditions.
She currently resides in Manahawkin, NJ with her boyfriend and her cat, Cali!
Don'a Smith
Operations Assistant
events@enchantedcelebrations.com
888.268.7420 ext. 703
As the Operations Assistant, Don'a works in multiple departments to ensure efficiency. Her primary responsibility is maintaining all aspects of the company under the direction of the Operations Manager.
Don'a holds a Facebook Blueprint Buying Professional Certification and is in charge of owning all aspects of the marketing funnel through multiple platforms. She loves using her creativity and Public Relations background to best market our company and is always looking for new and exciting ways to broaden her knowledge on the subject!
Don'a truly takes pride in everything that she does. She strives to market our company to the best of her ability, while still providing amazing customer service for our couples!
Don'a attended Montclair State University and graduated with her B.S in communications with a concentration in public relations. On top of her Bachelor's degree, Don'a also holds 3 associates degrees in journalism, PR and communications. With Don'a's extensive knowledge of marketing and public relations, she is constantly coming up with innovative and attractive ways to market our company.
She currently resides in Absecon, NJ with her boyfriend and her two pets, Leila and Tiko!
Service With Compassion
Service with Compassion is our customer service platform and our promise to our couples that our professionals will always strive to extend their level of service far beyond the norms of what is expected of wedding professionals. Our professionals will always aim to create unforgettable experiences through unexpected gestures and to do their very best to not only fulfill but to anticipate the needs of our couples.
Our Vision
To make your occasion memorable, unique and exciting for all of your guests. To understand that good isn't good enough for our exceptional clients. Our goal is to leave you and your guests spellbound by using the best effort, best energy, best creativity, and only the best customer service personnel.
Our Core Values
Personalization
We at Enchanted Celebrations believe that your event should be a very special memorable experience when using any of our services. We also believe that every event is different and needs to be treated uniquely. You, as the client can customize any event package to suit your needs and with the wide variety of services that we offer, we will act as your one stop party planning shop. Let us give you the personal experience that you deserve!
Creating Memories
Enchanted Celebrations will create memories that will keep you spellbound for a lifetime. We understand that you are planning a once-in-a-lifetime event and it needs to be perfect-the way you have imagined it for your entire life.
Delivering Excellence
We set our standards high! We are dedicated to giving you over 100% effort and attention from planning your party to your last good-bye. All of our team members are experts of their field and will only give you the best of the best for your event.